Stationary Air Compressor Buyer's Guide
How to Pick the Perfect Industrial Air Compressor
When it comes to a buying decision as large as an industrial air compressor, you need a unit that meets all your requirements.

There are two types to choose from: two-stage compressors & rotary screw compressors. Your first task is deciding which type of compressor you will need.
Stationary Single-Stage Air Compressors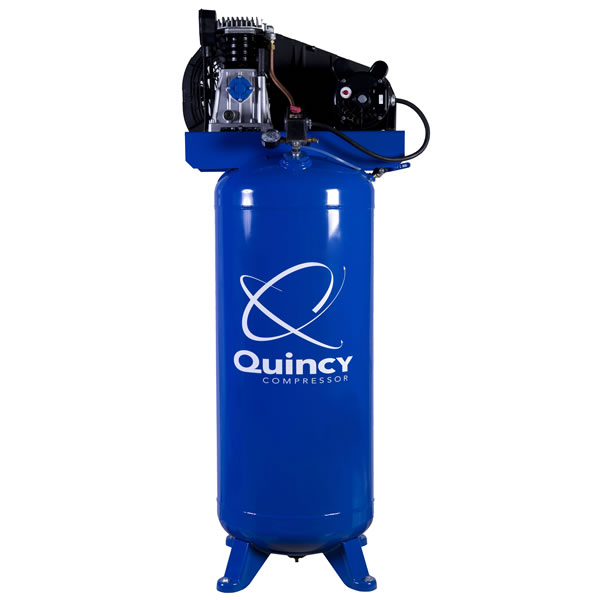 While some homeowners may use smaller portable or pancake air compressors just for inflating the occasional tire or using a nail gun, this won't fit the bill for everyone.

Stationary single-stage air compressors are for the homeowner who uses air tools frequently.

Whether you like to do automotive work on the side, do a lot of airbrushing, run a small shop that requires compressed air, or have any other kind of high-demand need for an air compressor, you'll want to step it up to a stationary model that holds lots of air.

How to Pick The Perfect Stationary Single-Stage Air Compressor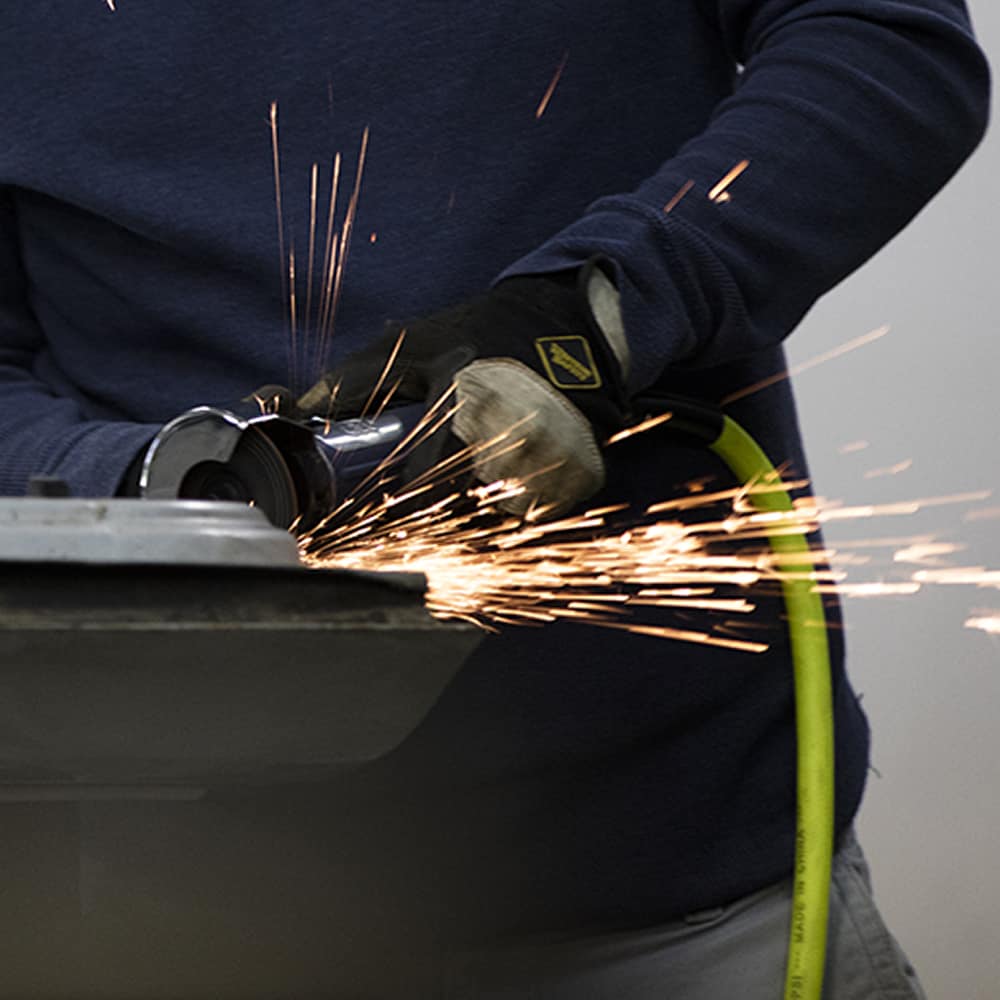 Two-Stage Air Compressors
Two-stage compressors are commonly found in garages and manufacturing facilities.

Two-stage compressors are used to power a bevy of air tools, such as air hammers, die grinders, impact wrenches and nail guns. They can be powerful enough to run several air tools at once.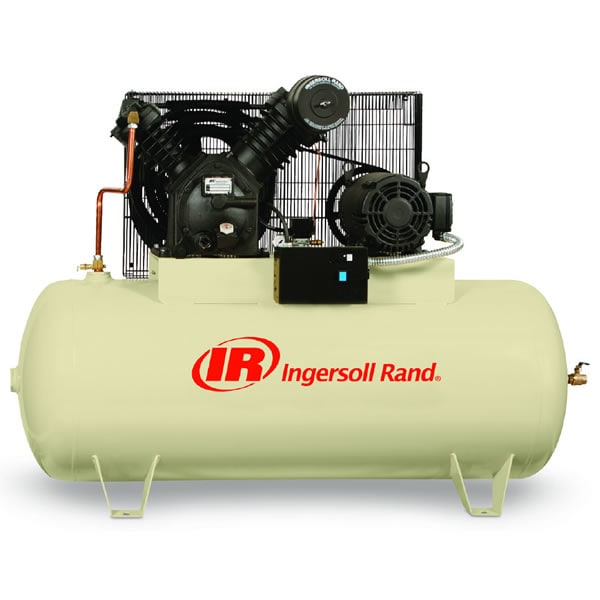 These compressors are powered by either gas or electricity, although most are electric. Utilizing two pistons, 2-stage units compress the air twice, delivering more air power than smaller compressors.

Energy costs for two-stage units can get rather pricey so keep this in mind when making your purchase. Two-stage compressors can create up to about 90 CFM.

How to Pick The Perfect Two-Stage Air Compressor
Rotary Screw Air Compressors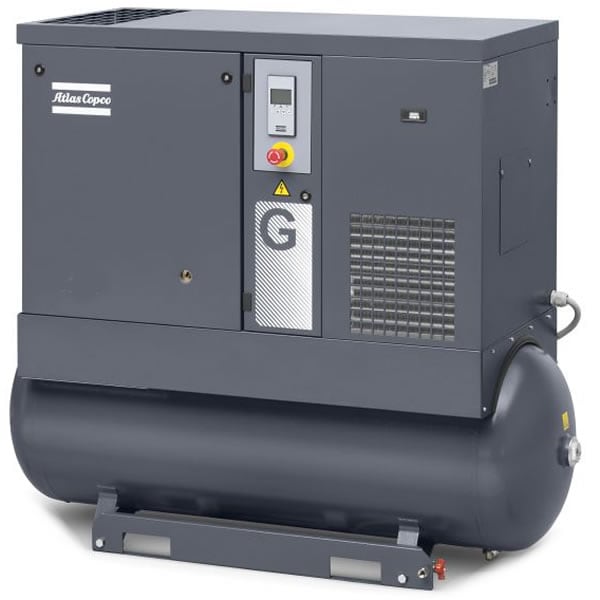 Rotary screw compressors are the biggest, most powerful compressors on the market. If you have greater than a 60% duty-cycle need, then choose a rotary compressor.

You will find these in the most professional garages and factories where a large amount of compressed air is required nonstop. They often provide compressed air for precision tasks such as powder-coating or sand-blasting.



Rotary screw compressors are powered by two counter-rotating screws (rotors) which compress air as it is pushed along the grooves of the screws.

Exceptionally efficient and surprisingly quiet, rotary screw compressors are the most technologically advanced units on the market. The energy consumption is extremely low despite the great power of rotary compressors.

Our most powerful rotary screw compressors produce more than 200 CFM, but the big guys on oil rigs produce about 2000 CFM.

How to Pick The Perfect Rotary Screw Air Compressor
Virtual Air Treatment - How to Get Clean, Treated Air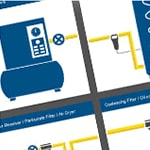 Looking for ways to treat your compressed air? Whether you're using your compressor for applying a smooth coat of paint to an automobile or using it for powering air tools, air treatment is an important part of doing the job right.

Removing water and contaminants from your compressed air can prolong the life of your air tools and keep your paints clean and dry so they apply more smoothly.

Browse our virtual air treatment guide for ideas on how you can improve the quality of your compressed air.

View Our Virtual Air Treatment Guide
Commercial Efficiency Navigation:
Reduce Energy Costs | How to Audit Your System | Commercial Buyer's Guide | VSD Technology | Air Treatment Systems