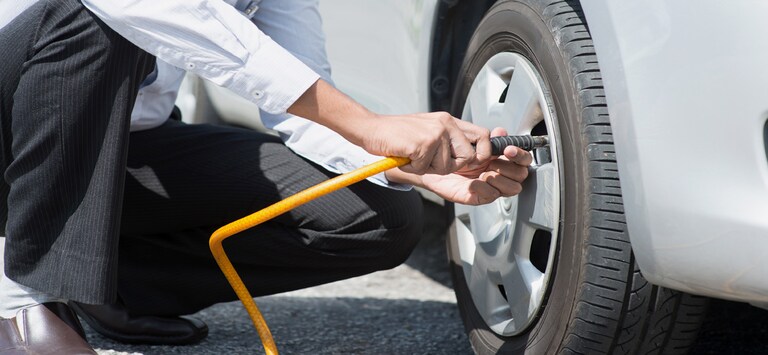 Inflator Buyer's Guide
How to Pick the Perfect Inflator
Having an inflator in your car can be a life-saver and can save you money on a roadside assistance call.

Inflators also come with added amenities like safety lights, built-in vacuums, or jumper cables. The extra bells and whistles are nice, but some people overlook what really matters -- how it is powered. After all, what good is a 120-volt plug-in inflator if you're stuck on the highway with a flat tire?

With so many types from which to choose, we'll lay them out by category, so you can pick the perfect inflator for you.
12-Volt Inflators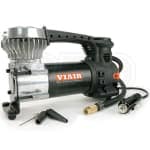 These inexpensive inflators plug directly into your cigarette lighter. If you're afraid of deflating tires, put a 12-volt inflator in your glove box or trunk.

They're also great for inflating toys on the road. For example, you can blow up beach balls and sporting goods right in your car.

NEXT: Best-Selling & Top-Rated 12-Volt Inflators
120-Volt Inflators

If you want to inflate stuff at home, get a 120-volt inflator instead. They plug directly into your household electrical outlet.

The 120-Volt inflators tend to be more powerful than their 12-volt counterparts. Hence, they inflate things a lot faster. However, they still have limitations; they can inflate car tires (around 30 PSI), but lack the power to fill larger tires, like those on an RV (about 100 PSI).

NEXT: Best-Selling & Top-Rated 120-Volt Inflators
Cordless Inflators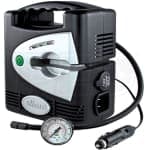 Cordless inflators are the best of both worlds. They include rechargeable batteries, so you're no longer tied to a power cord.

Plus, most cordless inflators include 12-volt and 120-volt adapters. In other words, you can recharge the batteries on the road or at home.

NEXT: Best-Selling & Top-Rated Cordless Inflators
Was this article helpful?