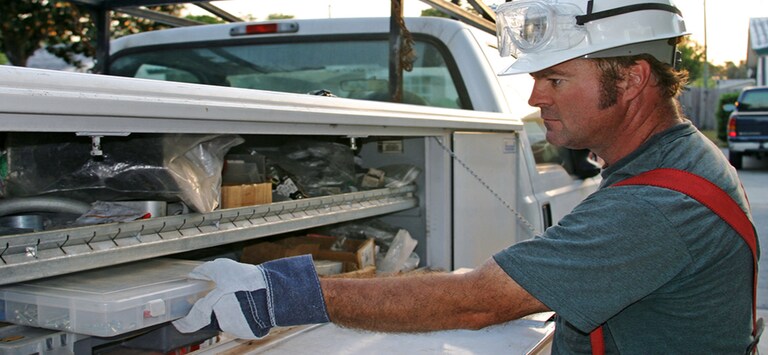 Best Gas Truck-Mount Air Compressors of 2021
Top-Rated & Best-Selling Truck Mount Compressors
When it comes to truck-mounted air compressors, you need the best. That's why we put together the Best Truck-Mount Air Compressors based on our best-selling, highest-rated models with expert recommendations to ensure you get the perfect type for your needs. 
If you're not sure what kind of truck-mount air compressor you need, check out our Truck-Mount Air Compressor Buyer's Guide to get started and come back to the list for an expert recommendation. 
---
Best Truck-Mount Air Compressors List

You can scroll through the full recommended list of truck-mount below, or simply click on the one you want to see right away.


1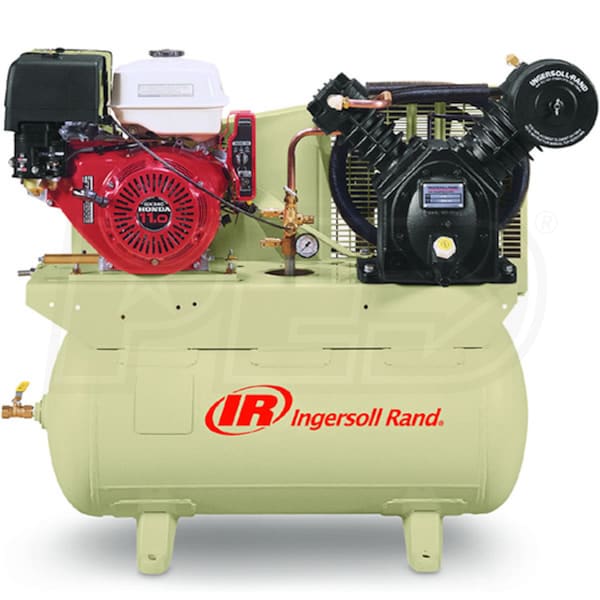 Expert Review
If you're looking for long life, proven durability, and quieter run time? The Ingersoll Rand Model: 2475F13GH is the one for you. Having a reliable gas engine is important, so look no further. Ingersoll has integrated a commercial grade Honda GX 13-HP engine and can we say your shoulder will appreciate the electric start feature. You will be doing less maintenance and more work with this contractor recommended and approved compressor. We also like the built-in alternator that keeps the electric start battery charged without having to wire it into the service truck's electrical system. Ingersoll Rand has earned their reputation for solid, made-in-the-USA dependability and this unit is no exception. The 2-stage pump produces 25 CFM at 175 PSI, so you can run large tools all day, at any job site you can drive to.
Features
Honda 13-HP GX390 Series Engine
Long life, proven durability, runs quiet
Contractor recommended and approved
Less maintenance than other engines
Electric Start
Easily start your air compressor with a turn of a key
Battery and cables not included; must be purchased separately
Built-In Alternator
Recharges electric start battery
No need to wire into service trucks electrical system
Idle Control
Saves fuel and allows for a quieter operation
Cast-Iron Construction
High quality, reliable performance that's built to last
---
2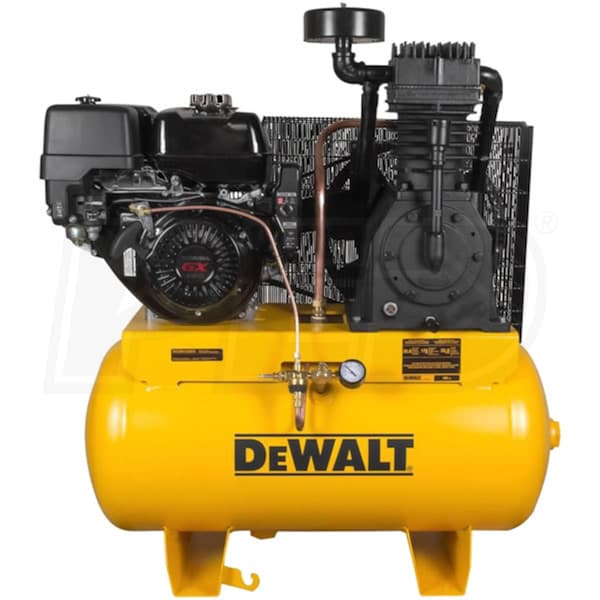 Expert Review
A truck mounted compressor has a lot of demands placed on it- vibration, weather, dust, and dirt; you get the idea. Designed for service trucks and contractors running multiple tools, DeWalt's DXCMH1393075 delivers high output and reliability. This unit from DeWalt has a commercial grade Honda GX engine with 12-volt key start and a back up recoil. The GX390 engine will provide a powerful, quiet, and dependable performance for your operation. The two-stage pump has durable cast iron cylinders and their cast iron flywheel improves cooling, which will extend the life of the pump. Since it produces an impressive 24 CFM at 100 PSI it runs a wide variety of air tools.
Features
Honda GX390 389cc Commercial Grade Engine
Powerful, quiet & dependable
Electric and manual start for ease of operation (Battery & Cables Not Included)
Cast Iron 2-Stage Pump
Produces 24 CFM at 100 PSI; 22 CFM at 175 PSI
Ideal for service trucks & contractors running multiple tools
Patented Pump Design
Cast iron cylinder head & flywheel run cooler, last longer
30 Gallon Tank With Truck Mounts
175 PSI maximum; ASME certified for safety
Automatic Low Oil Shutdown
---

 View: All Truck-Mount Air Compressors
Was this article helpful?