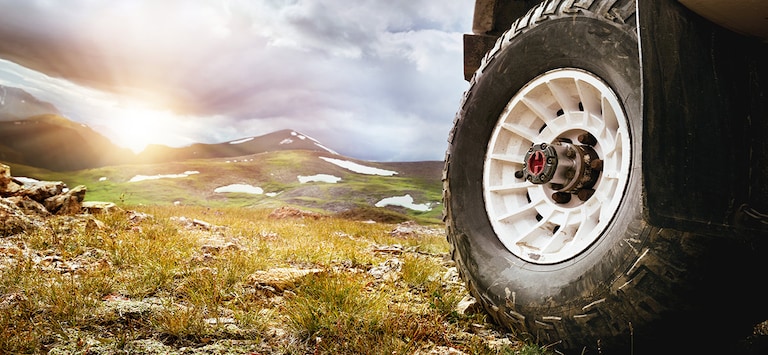 Off-Road Portable Air Compressors
How to Pick the Perfect DC Air Compressor
If you're a 4-wheeling, mud-slinging off-road enthusiast, you not only thrive on getting out of tough situations, you seek them out. Whether it's the Rubicon, the Moab, or getting around town, nothing is going to keep you down... unless, of course, you're unprepared.
You need a heavy-duty compressor that can handle tough jobs in tough situations. You can't just throw a 600 lb. air compressor in your Jeep JK and you should never rely on a tiny inflator either. Instead, you should outfit your vehicle with a DC compressor. 
Power Options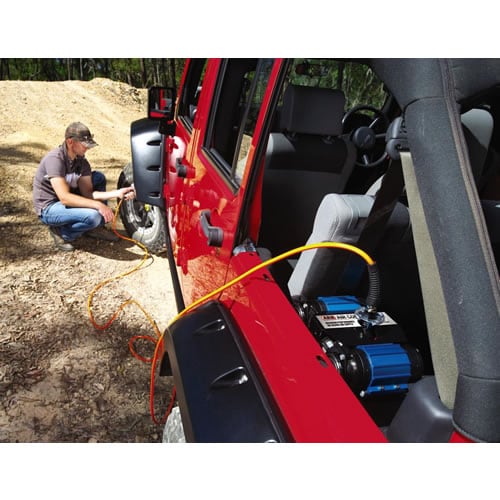 Extremely powerful, rugged, yet efficient and portable, DC compressors are the perfect off-road companion that can go anywhere.
Since they run on battery power, you have two DC (direct current) options when it comes to these off-road beasts: 12v or 24v air compressors.
For light-duty applications like filling tires and using your existing battery system, go with a 12-volt compressor.
For serious jobs like changing out tires or fixing suspension components using air tools, you're going to want something more powerful like that of a 24-volt compressor.
Tank vs. Tankless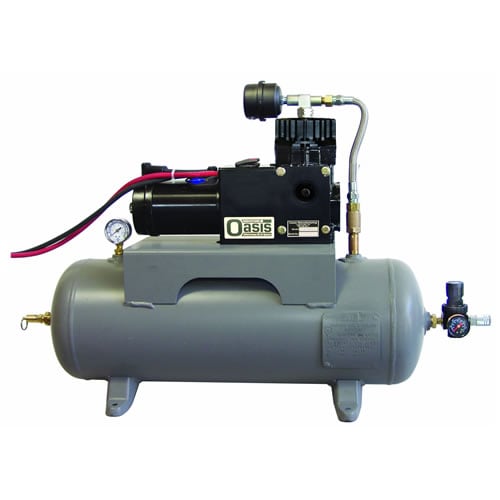 Having an air tank allows a compressor to start less often, but when it does it will have to run for longer periods to fill the tank.
If you need to power air tools which require lots of CFM, you'll want an air tank. Also, if you are powering an air suspension system, an air tank will allow your vehicle to get up extremely quickly.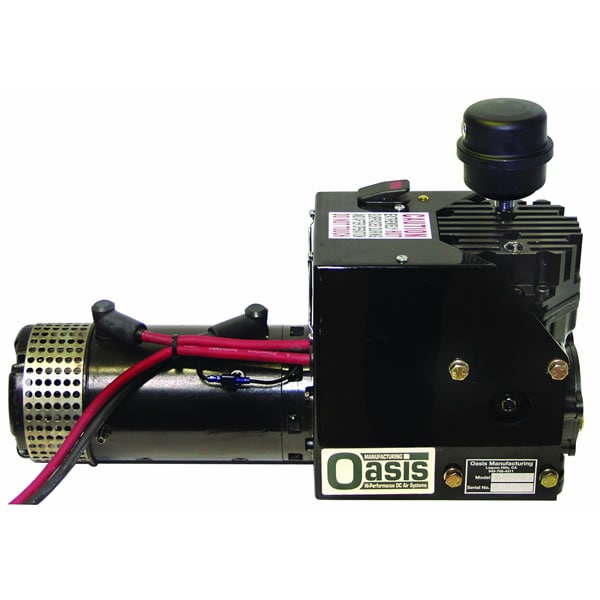 Without an air tank, the air compressor doesn't have a reserve from which to draw, but that doesn't mean it has to work harder, it'll just run more frequently.
Powerful DC compressors can make air tanks unnecessary. They pack so much power and are so efficient, you can run powerful air tools like socket and impact wrenches with ease.
Cooling Fan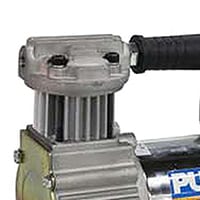 DC compressors work very efficiently to produce a great amount of power from a small unit. This can cause the compressor to overheat, and in the worst case, cause a failure.
Look for a model with an air cooling system with two powerful fans: one for the housing and one for the electric motor. The cooling mechanism will keep the compressor from failing while delivering peak performance.
Tough Features
You'll want to keep your eyes peeled for other features like:
Continuous-Duty Rated
Anodized Pistons
Precision Bearings
Built-in Check Valve
Overheat Protection
Heavy-Duty Mounts w/ Isolation Pads
Expert Advice
When it comes to conquering the road ahead, you need the right plan with the right advice so you can map it all out and claim victory.
Getting the best onboard DC compressor is no different and the experts at Air Compressors Direct are here to help you become king of the road.
Was this article helpful?