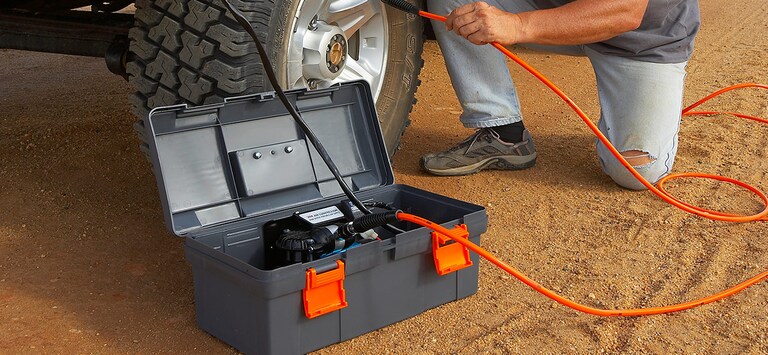 Best DC Air Compressors
Top-Rated & Best-Selling DC Compressors
DC compressors have a continuous duty cycle and work hard and efficiently the entire time they're running. Better still, they run on battery power, so you can take them virtually anywhere.

We know your time is important, so we've taken the guesswork out of picking the right one for the job and compiled our data into the best-selling, top-rated and expert-recommended DC air compressors for you.

Choose from one of the categories below or go off-road with our DC Air Compressor Buyers Guide!
Was this article helpful?