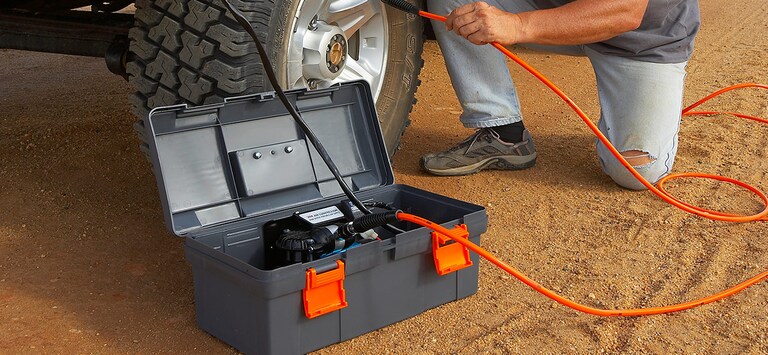 Best DC Air Compressors of 2023
Top-Rated & Best-Selling DC Compressors
If you live the off-road life, a heavy-duty DC air compressor is like an insurance policy against disaster. To help you find one, we put together the Best DC Air Compressors based on our best-selling, highest-rated models with expert recommendations to ensure you get the perfect type for your needs. 
If you're not sure what kind of DC Air Compressor you need, check out our DC Air Compressor Buyer's Guide to get started and come back to the list for an expert recommendation. 
---
Best DC Air Compressors List

You can scroll through the full recommended list of DC Air Compressors below, or simply click on the one you want to see right away.


1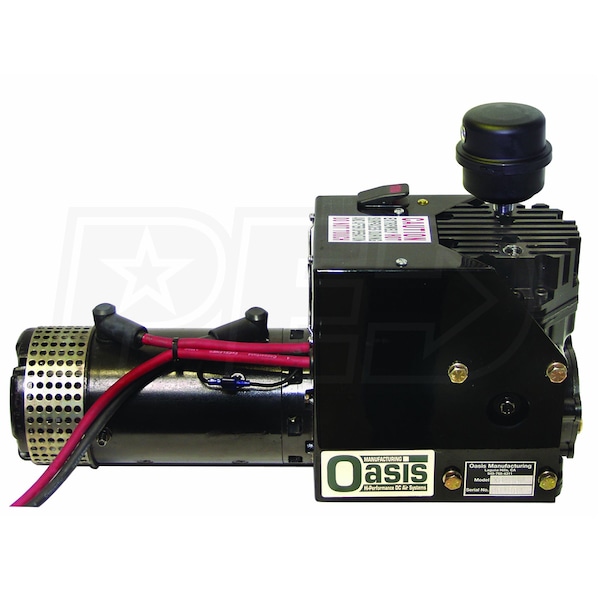 Expert Review
When only the most powerful will do, this made-in-USA unit will deliver a superior performance. For comparison, many 12-volt units take almost a minute to fill a 5-gallon air tank from 120psi to 150psi; this unit takes only 11 seconds. Some folks use this for their air suspension systems; check out the video. It's rated as Extended Duty because the manufacturer recommends 50-hour service intervals. The deep fins and cooling fan reduce heat and wear. The exclusive forced-air system cools the compressor body with a 100 cfm fan built into the housing shroud, while an internal fan cools the 5HP modified electric motor. This cooling combination results in a superior 100% duty cycle at 200 psi- plenty of power for your off-road and on-road applications. There's a connection point so you can install a switch, but you will need to supply the switch. The unit also comes with 10' of #4 AWG cable to make the install easier.
Features
2.2-HP 12-Volt Air Compressor
Dual-ring, oil control pistons significantly reduce oil bypass into air supply
High-flow Swedish steel valves increase durability & performance
Powerful & Compact
Delivers 9 CFM at 50 PSI, 8 CFM at 100 PSI; 200 PSI maximum
100% duty cycle when used at 200 PSI at 70°F; 2160 watts at maximum load
Exclusive Forced Air, Motor & Compressor Cooling System
Cooled by a 100 CFM fan built into housing shroud
Control Wire
Connection point for optional pressure switch and/or dash switch
Low Voltage Cut-off
Turns compressor off if voltage drops to protect motor
---
2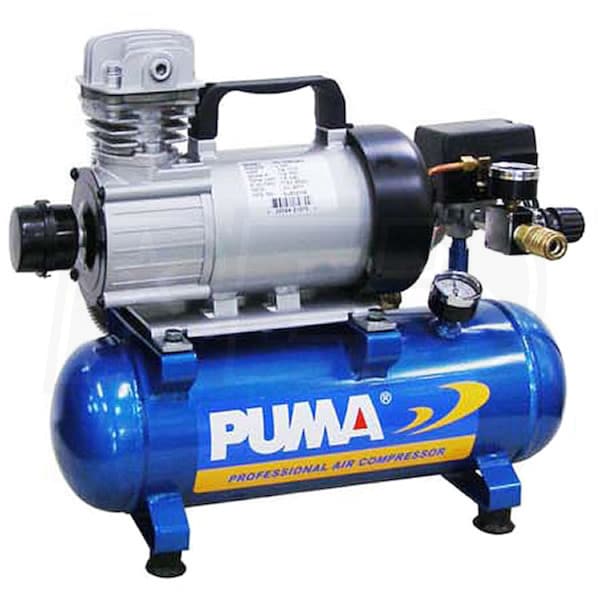 Expert Review
Puma's 12V continuous duty air compressor is ideal for offroad, RV, construction, and more. This DC air compressor has easy to read pressure gauges and a quick connect fitting for fast tool changes. This oil-free compressor runs cooler, prolonging the pump life. Its 100% duty cycle is perfect for high-demand applications.
Features
Oil-Less, Direct-Drive Design
Allows unit to be mounted in any direction
Ideal for offroad, RV, agriculture, construction & motorsport use
Runs On 12-Volt DC Power
Use anywhere you can mount a battery & need on-board air
Requires 50aH battery (battery not included)
Patented Pump Design
Runs with lower noise (78dB) & improved cooling
Deep Cooling Fin Design On Cylinder Head & Cylinders
High efficiency cooling helps the pump last longer
Oversized Motor Cooling Fan
Helps prevents the motor from overheating
---
Was this article helpful?