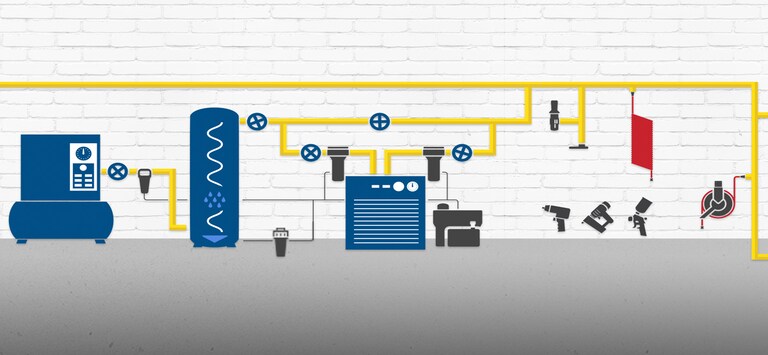 Illustrated Air Treatment Finder
How Each Part of an Air Treatment System Works Together
AIR TANK:
Stores air and contains moisture caused by air compression.
View Air Tanks
AIR RECEIVER:
Automatically releases water and condensation out of the tank to ensure no excess water or dirt.
View Auto Drains
AIR TOOLS:
Pending your application air tools are used for various jobs including air guns and impact.
View Air Tools
Was this article helpful?