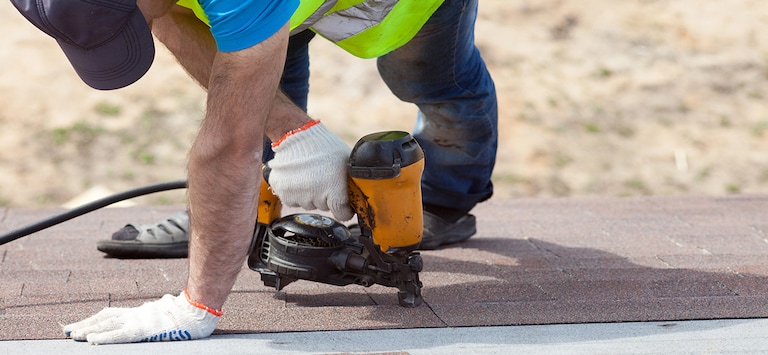 Contractor Air Compressor Buyer's Guide
How To Pick The Perfect Contractor Air Compressor
From the ground up, construction relies on compressed air. From framing a home to the finishing trim work, you'll need a compressor.

Sure you could do it with just a hammer, nails and a lot of patience, but when you build for a living, time is money. Having the right equipment for the job is crucial.


Twin-Stack Compressors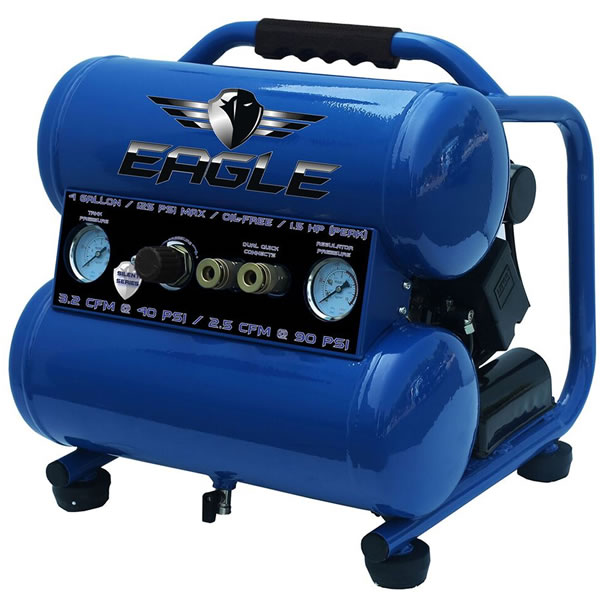 Twin-stack compressors have two air tanks, which means you can store more air so the compressor doesn't have to run as often.

If you're a carpenter, a twin-stack compressor will be a good choice. They have enough power to run finish trim tools, such as brad guns and nailers.

These are still "portable" air compressors, but some units weigh as much as 80 lbs., which is no picnic for most of us.

How to Pick the Perfect Twin-Stack Air Compressor
Portable Single-Stage Compressors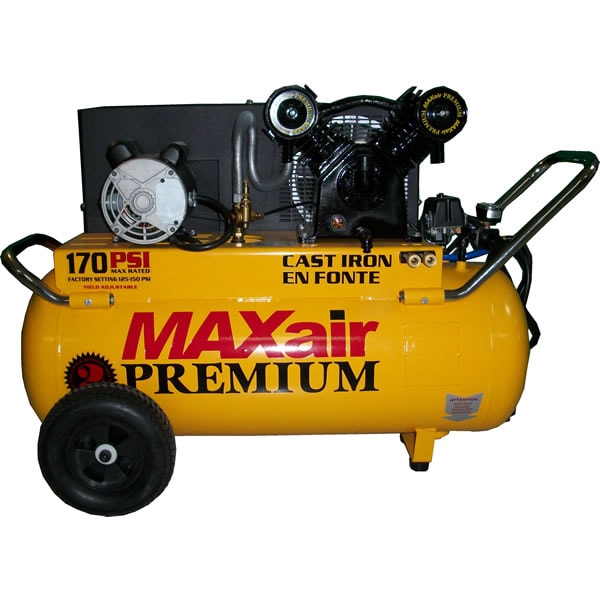 Portable single-stage air compressors are popular with carpenters and folks who need to run air tools like nail guns frequently.

If you're re-siding a home, building a deck or framing an addition, these powerful compressors will do the trick.

With stronger engines and better compressor pumps, single-stage units are more expensive than other portable air compressors.

How to Pick the Perfect Contractor Portable Air Compressors
Wheelbarrow Compressors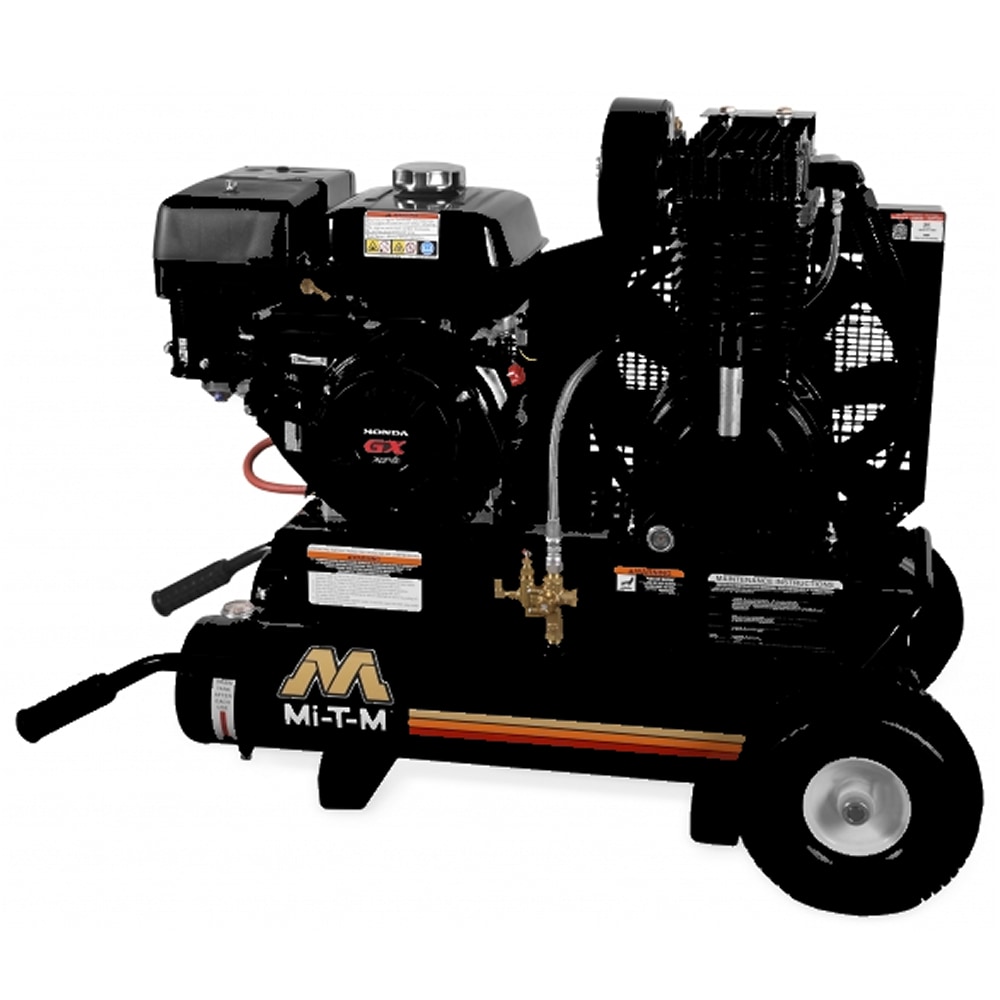 Wheelbarrow air compressors are designed for job-sites. Built with powerful engines, larger air tanks and heavy-duty materials, wheelbarrow compressors can handle challenging conditions.

With a single wheel and sturdy handles, you can pull these through tough terrains. With all their features, wheelbarrow compressors get heavy, so the wheeled portability is helpful.

Some wheelbarrow compressors weigh up to 300 lbs. so if you need to take it somewhere you can't go on wheels, get a lighter model.

How to Pick the Perfect Wheelbarrow Air Compressor
Truck-Mount Compressors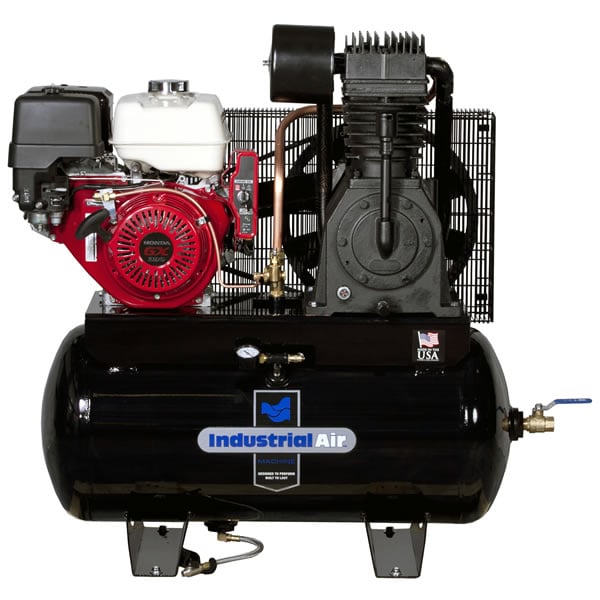 Truck-mounted compressors are the biggest, most powerful portable compressors available. They can weigh several hundred pounds because your truck is the one doing the heavy lifting.

With all the weight, you get large air tanks, reliable pumps and high CFM capabilities. You can easily run large air tools all day with a truck-mount compressor.

The fact you can only use these where you can drive to is the biggest drawback with a truck-mount air compressor.

How to Pick the Perfect Truck-Mount Air Compressor
DC Compressors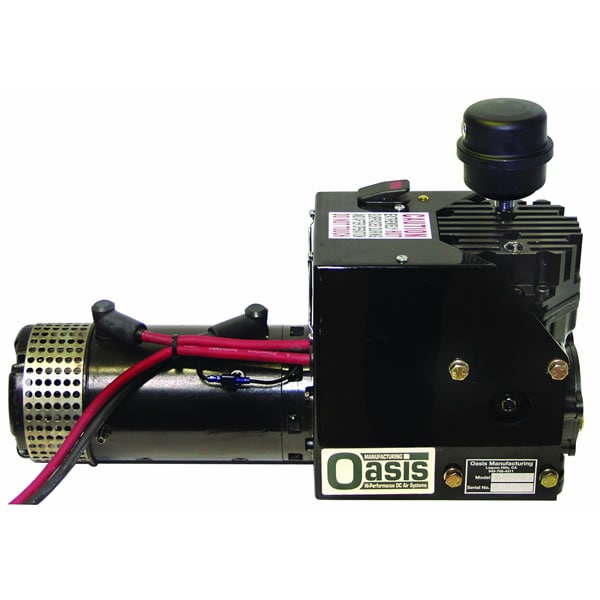 These units are popular with race teams, show cars, and RV owners. They are hardwired into a vehicle's DC voltage system and provide a lot of air while taking up very little room.

The continuous duty compressors can inflate tires 37" and larger- something the smaller inflators can't handle. These are also the units found in show cars that "hop", and in race team support vehicles.

Several are available in kit form that includes everything you need to install the unit in your vehicle: hoses, gauges, cables & controls.

How to Pick the Perfect DC Air Compressor
Air Compressor Buyer's Guide Navigation
Ultimate Compressor Guide | Air Compressors 101 | For Homeowners | For Contractors | Stationary Compressors | Portable Compressors | Quiet Compressors | Energy Efficiency | Air Treatment Systems | Air Filters 101 | Air Tools 101 |
Was this article helpful?