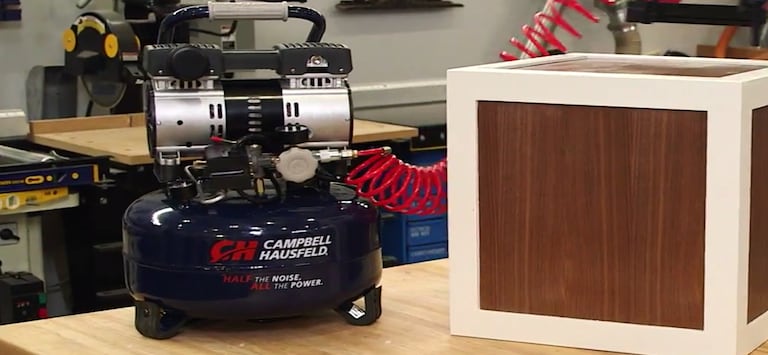 Best Quiet Air Compressors of 2023
Top-Rated and Best-Selling Quiet Air Compressors
A quiet air compressor can help you work in peace (and your visitors won't mind either]. That's why we put together the Best Quiet Air Compressors based on our best-selling, highest-rated models with expert recommendations to ensure you get the perfect type for your needs.
If you're not sure what kind of quiet air compressor you need, check out our Quiet Air Compressor Buyer's Guide to get started and come back to the list for an expert recommendation.


---
Best Quiet Air Compressors List

You can scroll down through the full list of the best quiet air compressors, or simply click on the one you want to see right away.


Best Quiet Residential Air Compressor
1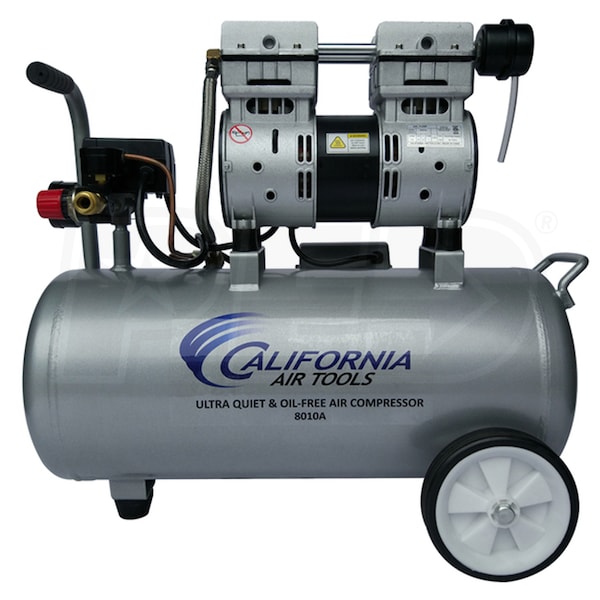 Features
Ultra-Quiet Portable Air Compressor
60 dBA is ideal for indoor use where noise is an issue
Great for inflating, engraving, airbrushing & many other air tools
Durable 1-HP Motor (2.0-HP Peak)
1680 RPM creating less noise and less wear
Time to fill tank from empty to full - 165 Seconds
Recovery time from 90 PSI to 120 PSI - 60 Second
Oil-Free Dual Piston Pump System
Works in a variety of temperatures & uneven terrains
3000+ hour life cycle before wear; comparable units are 500 hours or less
8-Gallon Aluminum Air Tank w/ Wheel Kit
Easy to transport & store at only 37 pounds
Bottom manual drain valve for routine moisture removal
Thermal Overload Protector
Protects the motor from overheating
8.5 amp draw works on most household outlets
---
Best Quiet Professional Air Compressor
2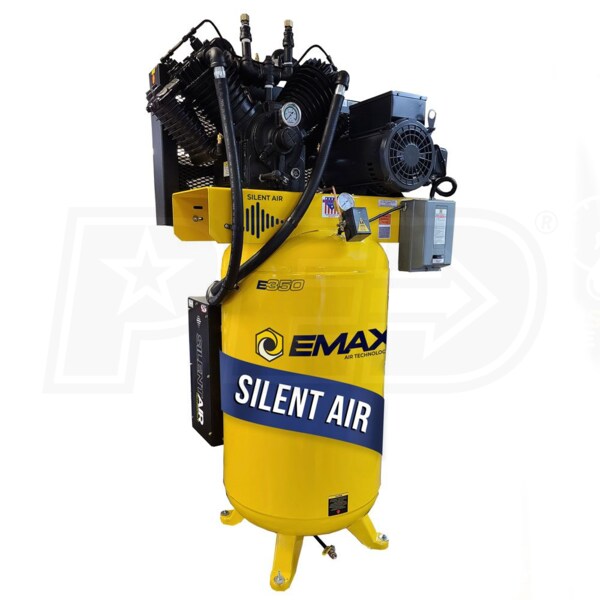 Features
Patented Silent Air Technology
Dissipates compressor intake noise
Channels intake air through baffle plates & pre-filter media
Piston intake noise is trapped & dissipated
Reduces dBA Readings By Up To 35%
Less than a household vacuum cleaner
Ideal for applications where workers are close to the compressor
Solid Cast Iron Pump
Durable & reliable construction delivers performance
100 PSI turn-on pressure; 145 PSI shut-off pressure
7.5 HP 208/230 Volt 1-Phase Industrial Grade Motor
64 start amps needed; runs at 32 amps; 50A breaker recommended
1750 RPM Motor
Low RPM motor runs quieter & cooler; lasts longer
---
Best Quiet Commercial Air Compressor
3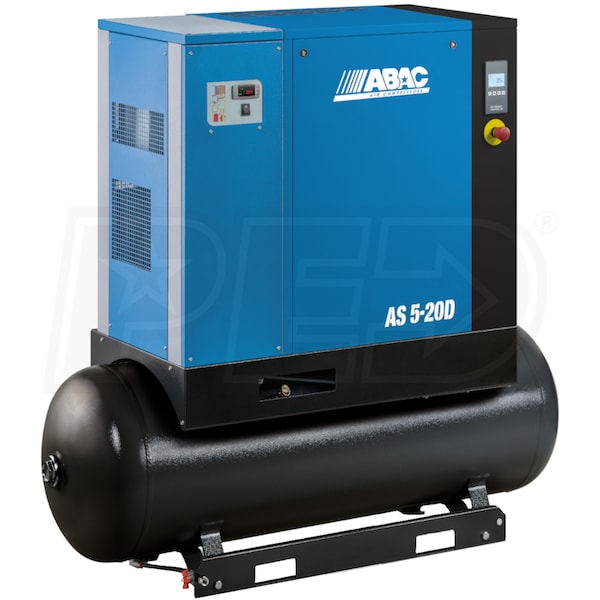 Features
ABAC AS-B Series - 7.5 HP Tank-Mounted Rotary Screw Air Compressor w/ Dryer
Ideal for automotive and industrial applications
Provides superior performance, efficiency, and reliability
3-In-1 System - Compressor, Dryer & Receiver
Tank-mounted design allows for a compact foot print
C43i Rotary Air End
27.1 CFM @ 100 PSI (150 Max PSI); 100% Duty Cycle
Oil-injected, belt-driven design for low noise and vibration regardless of RPM
Integrated Block (IB) Design
Minimum parts, internally casted channels & integrated valves / fittings
Robust, hose-less, single piece compression and separation system
Allows for highly reliable operation and eliminates possibility of leaks
High-Density Aluminum Block
Provides less porosity to provide a stable film on the surface
Decreases the risk of corrosion for longer compressor life
---
View: All Quiet Air Compressors
Was this article helpful?