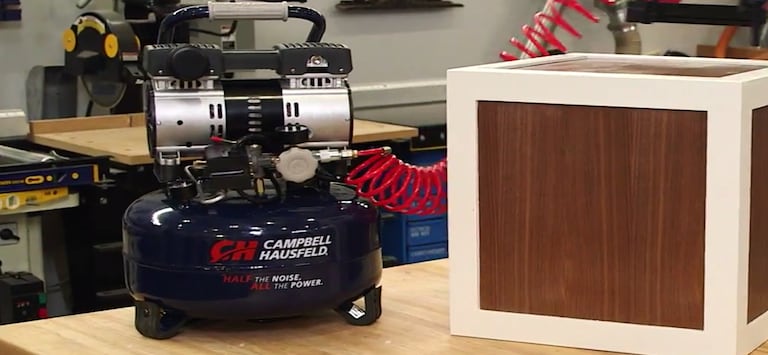 Best Quiet Air Compressors of 2023
Top-Rated and Best-Selling Quiet Air Compressors
A quiet air compressor can help you work in peace (and your visitors won't mind either]. That's why we put together the Best Quiet Air Compressors based on our best-selling, highest-rated models with expert recommendations to ensure you get the perfect type for your needs. 
If you're not sure what kind of quiet air compressor you need, check out our Quiet Air Compressor Buyer's Guide to get started and come back to the list for an expert recommendation.


---
Best Quiet Air Compressors List

You can scroll down through the full list of the best quiet air compressors, or simply click on the one you want to see right away.


Best Quiet Residential Air Compressor
1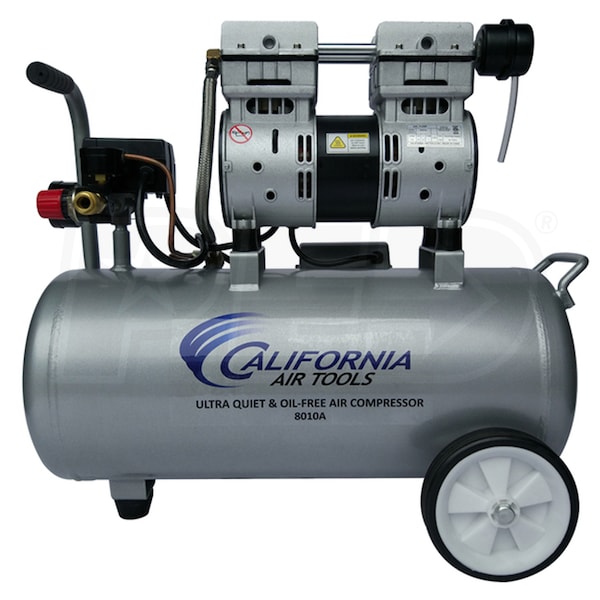 Features
Ultra-Quiet Portable Air Compressor
60 dBA is ideal for indoor use where noise is an issue
Great for inflating, engraving, airbrushing & many other air tools
Durable 1-HP Motor (2.0-HP Peak)
1680 RPM creating less noise and less wear
Time to fill tank from empty to full - 165 Seconds
Recovery time from 90 PSI to 120 PSI - 60 Second
Oil-Free Dual Piston Pump System
Works in a variety of temperatures & uneven terrains
3000+ hour life cycle before wear; comparable units are 500 hours or less
8-Gallon Aluminum Air Tank w/ Wheel Kit
Easy to transport & store at only 37 pounds
Bottom manual drain valve for routine moisture removal
Thermal Overload Protector
Protects the motor from overheating
8.5 amp draw works on most household outlets
---
Best Quiet Professional Air Compressor
2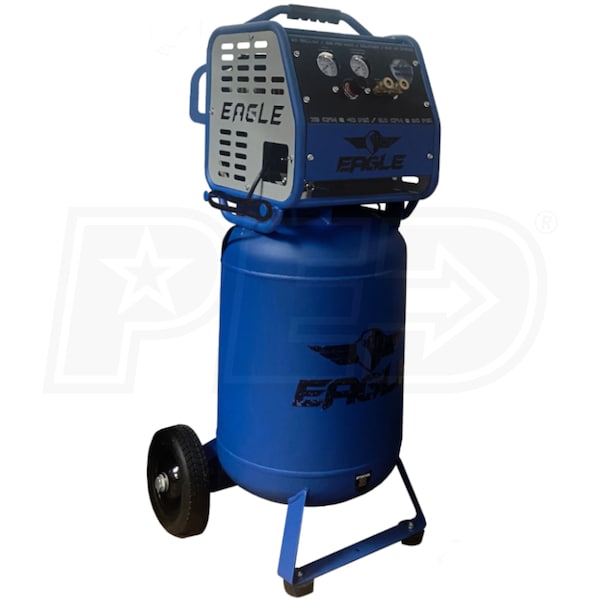 Expert Review
If you are looking for the quietest, professional-grade compressor, then look no further than the EA-6500—the quietest pro-grade air compressor in its class. Most air compressor manufacturers will not publish their decibel ratings due to how loud the units are, where Eagle rates this unit at 53 decibels; quieter than the average conversation. This durable compressor is equipped with a roll cage and never-flat tires. This 2-HP air compressor has a 50% duty cycle and can power small tools without issue. No pump maintenance is required due to an oil-free dual piston pump. This compressor accepts ¼" short fittings on the end of an air hose; this will fit perfectly into the couplers on this compressor. Lastly, you can easily regulate the pressure of your tools with the top-mounted regulator knob. All these features make it a no-brainer and show why it is one of the most popular professional quiet compressors on the market.
Features
Silent Series
Rated at 53 dB from 25 feet away; softer than most conversations
2-HP Running & 2.5-HP (Peak) Motor
Draws only 14 amps, works on most household 115V outlets
Oil-Free Double Piston Pump System
Produces 6 CFM at 90 PSI; 7.9 CFM at 40 PSI with a 50% duty cycle to power small air tools
Oil-free system requires no pump maintenance
20 Gallon Air Tank
Easy to transport & store; 125 PSI maximum pressure
Top-Mounted Control Panel
Dual gauges to monitor tool & tank pressure at a glance
Two 1/4" air hose quick connectors for fast tool changes
Oversized regulator knob is easy to use, even wearing work gloves
---
Best Quiet Commercial Air Compressor
3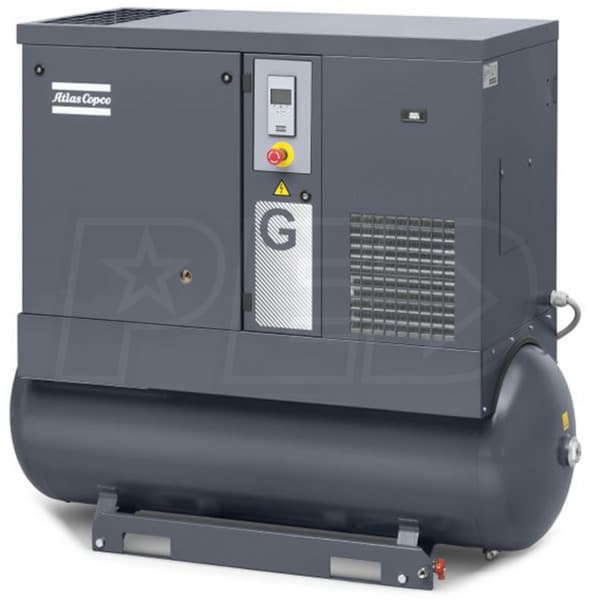 Expert Review
If you are looking for a reliable, sturdy, and quiet commercial air compressor, then look no further than the Atlas Copco G11. This unit is ideal for small to medium businesses and operates at 68 decibels, so you do not have to move a noisy compressor to its own space. This unit also comes packaged with an air dryer to keep that excess moisture out of your lines and your equipment. This compressor also comes with an advanced controller with an easy-to-understand display for pressure settings, temperature readings, service warnings and running hours. This allows you to monitor your compressor with ease and change settings as needed. The Atlas Copco G11 is not just a quiet and reliable compressor, but it also comes with an air-oil separator and inlet air filter to provide cleaner air before it travels through the dryer. If you are looking for a quiet, reliable and powerful compressor, the Atlas Copco G11 takes the win.
Features
Tropical Thermostat May Be Required If Unit Is Used In The Following States:
Texas, Arkansas, Louisiana, Mississippi, Alabama, Georgia, Florida & Lower South Carolina
Please Contact Us Directly At 866-437-8002 For Assistance
Latest Generation Oil-Injected G Series
Ideal for small to medium businesses; quiet 68 dBA performance doesn't require separate compressor space
Operates at ambient temperatures up to 115°F (46°C); top discharge lets it fit in small spaces against a wall or corner
Full Featured Package With Built-In Refrigerant Dryer
Cools the compressed air & removes moisture, preventing rust damage to piping & tools
Advanced BASE Electronic Controller
Icon based, easy to understand display for pressure settings, temperature readings, service warnings, & running hours
Increases free air delivery by up to 3% compared to previous models
IP55 (TEFC) Motor
Meets or exceeds IEEE & NEMA premium efficiency standards with greased-for-life bearings
---
 View: All Quiet Air Compressors
Was this article helpful?